Online marketing is growing daily. Thousands of entrepreneurs are getting started everyday. It's easy to start your online business today.
---
How to Set Up A Membership Site In Under 6 Minutes - Using COMPLETELY FREE Software..
---
All Around Helpful Tools
These tools are helpful, but do not necessarily fall into one of the main three categories. These can be tools that are used every day in the back ground making our work on the computer easier and saving more time to do other things.
-------------------------------------------------------------------
Instant Eyedropper
Instant Eyedropper is a free software tool for webmasters that will identify and automatically paste to the clipboard the HTML color code of any pixel on the screen with just a single mouse click.
Save your time
Identification the color code of an object on the screen is usually an involved, multistep process: You press the Print Screen key to copy a screenshot to the clipboard, load a graphics-editing program, create a new file, paste the screenshot from the clipboard, zoom in on the object, use the "Pick Color" tool, and finally copy the HTML code of the color to the clipboard.
Webmasters may repeat this operation many times a day. Just imagine how much time can be saved by using Instant Eyedropper to do the same thing With a Single Click!
| | |
| --- | --- |
| Digital Online | Goals School |
Digital Online Goals School is your complete source for your online career. We test the tools so you don't have to. These are all tools that we use during the course of our business and we feel confident that they will prove valuable in your business as well. We liked them so well we wanted to share them with you. Please note that most of the products listed in this site are part of our affiliate programs and when you purchase these products through our links we may make commissions off of the sale. Thank you for your support.
It's as easy as 1, 2, 3...
Market Finding Tools
Website Creation Tools
Website Promotional Tools
PPC - Pay Per Click
SEO - Search Engine Optimization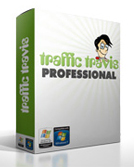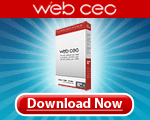 Email Marketing

Internet Marketing
Helpful Tools